10 Funny Pet Names Topics You Can't Miss!
---
Funny pet names are the icing on the cake! Adorable as your pet already is.
A witty and unique name gives it that extra bit of fun and meaning. 
Don't miss out on your chance to do so! We're here to give you examples and guidance.
We'll help make it witty, yet classy! 
As long you don't go overboard. Keep your pet's dignity and be original, all will be fine.
We put time and effort in our search. No humongous lists filled with thousands of names. A few will do. 
And as always; quality>trumps >quantity. 
---
  10 Funny Pet Names Topics
Funny Dog Names
Go see our funny canine names like Sweek, Yemil, Shapple, Schobbo and Doniq, at our dedicated page full of Funny Dog Names. We had a blast finding them, now it's your turn!
Funny Pet Names For Fish
We'll save you lots of time and present you the best (and most witty) names for pet fish around. Here's a brief selection: Bunda, Spondulicks, Drury, Bomosh. For a complete list of all the names go to our Funny Pet Fish Names page!
Funny Cat Names
Give those adorable cute kittens a funny name! We have searched far and wide to find names like Effe, Oyl, Febrile and Prance. For the full list go to our dedicated Funny Cat Names page!
Funny Crab Pet Names
Yep. We got these too! We used our pet naming skills to find genuinely original names for shellfish. Curious? Check out the list at Funny Crab Pet Names.
Other Witty Pet Names
Here's sweet taste of our selection of funny names for animals; Shackle, Galosh, Mogwoggle, Doobee. Want more? Go see our dedicated page full of Funny Animal Names. You won't be disappointed!
Funny Puppy Names
Our newest addition to our funny pet name family! It took us a while to finish this page. BUt we didi it. And we got some super original ones like Wubee, Mommies and Abu Abu. Visit Funny Puppy Names and see the rest.
Funny Horse Names
A hilarious and very insulting collection. See our witty and original collection at Funny Horse Names. All 20 of them, including Drunking Prancer, My Little Phony and Harakiri.
Funny Bird Names
Finally ready! A new funny names topic. This time for our feathered friends. So if you're thinking of getting a cockatoo, macaw, parakeet, dove or other wonderful bird see our Funny Bird Names page first.
Funny Female Dog Names
A super collection for pet owners that must have a distinctive and witty dog name for their female pooch. See the dozen here Funny Female Dog Names.
Funny Kitten Names
A funny pet name collection isn't complete without a page dedicated to the furriest, cutest and most adorable of all pets. We're taking about kittens. See all of the super witty examples at Funny Kitten Names.
---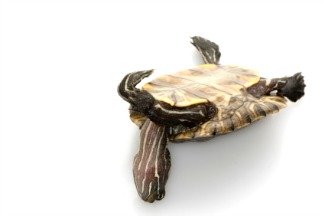 A pet name is easy to find, easy to choose. Choosing the right one, however, is tricky.  You want witty pet names, but not mocker-ish. Original and unique, but still pet-able. 
Here's where Ace Petnames comes in!
We have a mission. Help you make that choice. We've put time and effort in our list of great pet names. Treat yourself to a whole new world of stand out name for pets.
Check out our pages dedicated to various kinds of themes and topics. 

Thank you for visiting!
Back to Ace Petnames Home Page