See 25 Unique Puppy Names
That Will Put The Spotlight On You
Select unique puppy names in just a few minutes. Our examples are the result of extensive "research".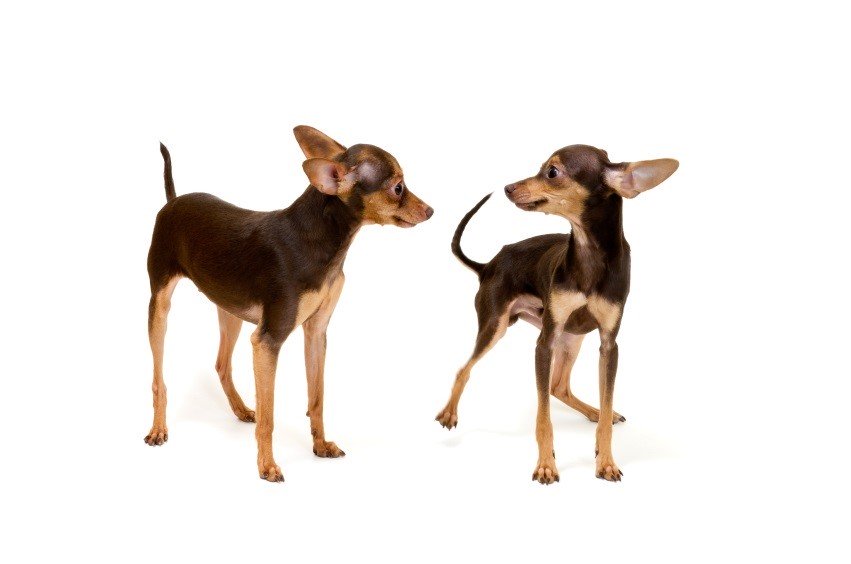 We have a radar tuned to only find the best and most original pup names. After weeding out the bad and the ugly we keep the good ones.
So without further ado check out our selection of unique names for puppies!
---
25 Unique Puppy Names:
1  -Trobbo, if Hobbits have pets, one of them must be called Trobbo.
2  -Cruzza, a name your canine will be happy to have…
3  -Luchi, a perfect match if you happen to have a daughter called Lucy.
4  -Chigie, some names are just meant to be…for pets that is.
5  -Chewie, what's not to like about Chewie?
6  -Wheni, a smooth and original name for a puppy.
7  -Turma, different, weird, but pet-ish in a way. And unique.
8  -Thepie, one of our best name your mini pooch after.
9  -Lunk, a true pet name. It only makes sense as a canine name.
10 -Zenu, a short but strong name befitting for any puppy dog breed.
11 -Tycho, a one of a kind utterly pet proof pup name. 
12 -Krazz, another gem of a pet name.
13 -Bomi, now who wouldn't want to name his pup Bomi?
14 -Chey, you can't go wrong with this stand out name.
15 -Amerso, a bit long but still pet-able and unique.
16 -Flosspi, it's definitely not your dime a dozen name.  A very distinctive name for a mongrel.
17 -Sheeno, trust us. We tried it. It's lovely to scream this name in the park!
18 -Kiba, for the more conservative pet lovers out there. But still one of a kind.
19 -Kaeliz, would make one hell-of-a cool dog tag!
20 -Alais, besides being a rare to find pet name, it's also very eloquent.
21 -Gats, we found this name, so you can have it!
22 -Puhs, a bit weird to pronounce. But you'll get over it. A very special and fine name for a puppy.
23 -Kijee, a gem in our unique puppy names selection.
24 -Milk, o so simple, yet perfect for a cute puppy.
25 -Beamey, soo good we'd almost put it on a baby boy name list.

---
For more original pet names just click on any of the topics in the navigation. 
You won't be disappointed!
Before you know it you'll be putting your new pet name on a name tag or some other (designer) pet product.
Thanks for sniffing around and we hope to see you back again!
Back from Unique Puppy Names to Puppy Names